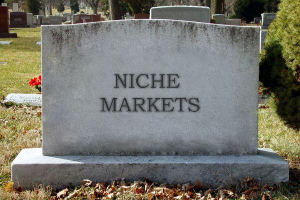 I was out riding my motorcycle today, and as I was returning home, I noticed that the SUV in front of me was a Jaguar.
Jaguar, in my mind, should not make trucks. Yes, I'm aware that most SUVs these days are unibodies on car platforms, and are marketed as "crossovers." But externally, what they most resemble are small trucks with crew cabs and caps or slightly distorted minivans.
Historically, Jaguars were sporty luxury cars. And no matter how you slice it, an SUV is too top-heavy to be a driver's car. But like many brands, Jag has decided that their survival depends on being a full-line automaker, rather than catering to the niche they formerly filled very well.
Another automaker that has gone this road is Porsche, with the Cayenne, the Macan, and what I consider the ugliest car made today, the Panamera. Porsche was once a brand associated with highly-focused sports cars. Now, their best-selling vehicles are the two SUVs.
So what's the problem with this? Ignoring the history of the Porsche and Jaguar brands dilute them to their lightning-rod targets. Also, it forces the brands to make product compromises that dilute the brands further – taking R&D focus away from making the best sporty luxury cars. It's a short-term strategy based on the current popularity of SUVs.
You might be thinking that expanding the markets for these two brands was necessary to save them, but it ignores their parents. Tata Motors owns both the Jaguar and Land Rover brands. Interestingly, they've not decided to dilute the Land Rover brand with sedans or sports cars. If a prospect wants a luxury SUV, their marketing promotion should be moving that prospect to the Land Rover brand.
Porsche truly has no excuse with its Volkswagen AG parent, who also owns VW, Audi, Seat, Bentley, Bugatti, and Lamborghini, among others. If a prospect wants a luxury SUV, they should be cross-marketed to Audi. If the Audi SUVs lack enough brand cache, cross-market to Bentley.
What I'd really like to know is what happened to niche marketing and cross-promotion? Do all brands now need to be everything to everyone?