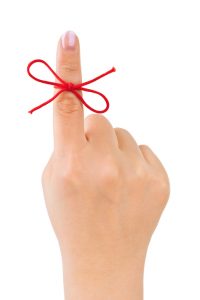 A job search at the executive level is an interesting animal. It changes how you see searching, for one thing. You don't really go about it the same way you do middle management, as I was recently taught by an executive recruiter.
At the executive level, you spend a lot of time on the phone calling people you know, and then calling people you either sort of know, and then some you don't know at all. It's all about gaining information, research, and networking. And for introverts like myself, it's exhausting. The research portion of it is fine, it's the outreach. I've set a pretty aggressive goal of how many calls I'm doing per day, so I spend most of the day on the phone talking to people. The upside, beyond possibly finding a full-time position, is that I sleep really well at night!
Of course, the other great thing is reconnecting with people with whom I've lost touch. Once I actually get them on the phone, it's cool.
That gets me to two things that I wish I'd done differently over the years.
Kept in touch. I was chided a bit by a former colleague and mentor for not keeping in touch with her and many of our common contacts, and she's right. I like all these people, and it's important to touch base once in a while as we move through life. Another thing is that you find out that people have started doing things you enjoy, and you might do those things with them. For example, two of my old staffing industry colleagues have since taken up motorcycling. As a way to get caught up, I've been riding with both of them. It's been fun.
Kept my contact list. My girlfriend has often told me that I'm a "scorched earth" kind of guy. When I leave a relationship, all evidence that it ever happened tends to disappear. That's not just my love life. I tend to whip through a contact list and just knock out people I doubt I'm going to speak with again. It's a terrible habit. Frankly, I should know better! One of the most valuable things you have as a marketer is your CRM database. What is a contact list but a very simple CRM?
So if I haven't kept in touch with you, feel free to reach out!